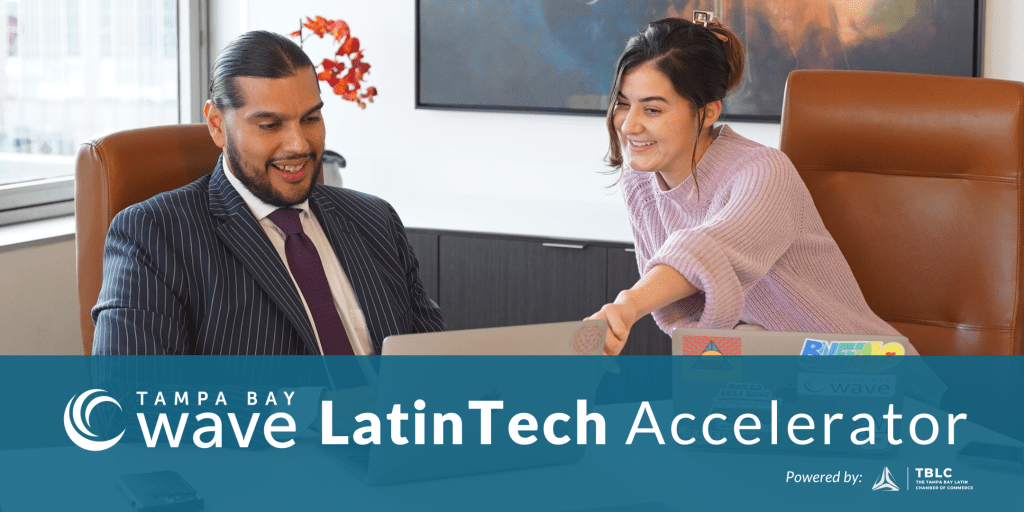 With the support of U.S. Representative Kathy Castor, Wave is proud to announce $500,000 in new federal funding to launch the LatinTech Accelerator in partnership with the Tampa Bay Latin Chamber! This initiative will drive economic growth and mobility, and further promote diversity and inclusivity throughout Tampa Bay's entrepreneurial ecosystem by removing barriers for Latino founders and helping them build high-growth tech startups.
The unique 90-day program is designed exclusively for companies that are 51% owned, controlled, and operated by founders of Latin heritage. In 2021, startups with Latino founders in the U.S. received just 2.1% of the nation's venture capital funding. With significant diversity gaps among tech founders, this first-of-its-kind program will bridge the growing disparity and heighten the representation of Latino founders in the tech sector.
"Tampa Bay Wave is grateful for Congresswoman Castor's ongoing support of initiatives like our LatinTech Accelerator project that fosters inclusive innovation-driven economic growth and high-wage job creation in our region. This program will fill a critical gap in Florida's startup ecosystem by helping a demographically important but under-represented segment of tech entrepreneurs here and across the U.S. Given Tampa Bay Wave's long history of promoting diversity and equity in our region's tech startup ecosystem, we know this funding can help us make a meaningful difference in the growth and success of Latin-owned startups – including those in strategically important industries such as cybersecurity, fintech, healthtech, edtech, climate tech, and more," says Linda Olson, Founder and CEO, Tampa Bay Wave.
Wave's new LatinTech Accelerator was one of 15 Community Projects submitted by U.S. Representative Kathy Castor to the U.S. House of Representatives Appropriations Committee that are being funded by the FY23 budget. These projects are focused on educating the next generation, creating high-wage jobs, and helping Tampa residents afford the rising cost of living.
Full story: