Tampa Bay Wave is proud to announce that our longtime sponsor, the Nielsen Foundation, has committed to an additional three years of funding for the TechDiversity Accelerator, which supports diversity and inclusion in the tech startup industry across Tampa Bay and beyond. Powered by the Nielsen Foundation since its inception in 2018, this unique 90-day program supports high-growth early-stage tech startups that are 51% owned, controlled, and operated by underrepresented founders.
This multi-year commitment will continue to build the program and support the high-growth diverse-led tech startups participating in the 2023, 2024, and 2025 TechDiversity Accelerator cohorts. This extremely competitive program selects participants among hundreds of applications from across the United States and abroad; previous TechDiversity members hailed from over 120 cities, representing nearly all 50 states and 30 countries!
Thank you to the Nielsen Foundation for their generous support! We look forward to seeing how this multi-year commitment will continue to drive social and economic change by advocating for diversity, equity, and inclusion within the entrepreneurial tech ecosystem. To commemorate this ongoing partnership with the Nielsen Foundation, we would like to recognize several successful TechDiversity startups that embody the mission of this program. Join us in celebrating the achievements of innovative founders disrupting their respective industries and solving real-world problems to create a brighter future for all!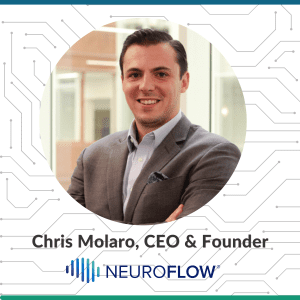 NeuroFlow (2019 TechDiversity Accelerator)
NeuroFlow, a leading integrated behavioral health platform, joined the Wave community as a member of the 2019 TechDiversity Accelerator. In 2022, the Veteran-founded healthtech company secured a $25MM growth investment, doubled its staff headcount, and expanded its reach to 15 million people in all 50 states! As a former platoon leader who served a tour in Iraq, CEO Christopher Molaro had a unique perspective when recognizing the gaps in the behavioral health system upon returning home. Which inspired him to create NeuroFlow, to increase the accessibility of behavioral healthcare and ensure people receive proper and timely mental health support. NeuroFlow improves patient outcomes and reduces the cost of care through a preventative, innovative approach designed to detect and manage behavioral health conditions.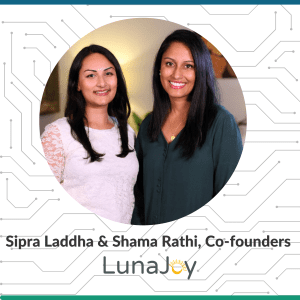 LunaJoy (2022 TechDiversity Accelerator)
Women-led healthtech startup, LunaJoy, is breaking down barriers and disrupting women's healthcare! The digital care clinic supports women through their lifespans by providing in-network therapy, medication management, and coaching. Co-founders Sipra Laddha, MD, and Shama Rathi are psychiatrists, mothers, and problem-solvers. Having experienced firsthand the lack of mental health resources available for mothers, they created a solution that ensures women receive accessible and affordable care. After launching the clinic in 2021, they joined the Y Combinator accelerator program, closed an oversubscribed seed round, and the pair will soon start raising funds for a Series A round!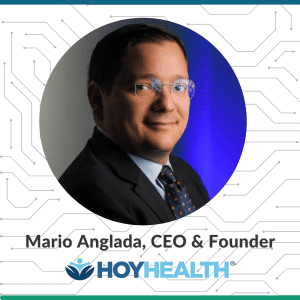 Hoy Health (2019 TechDiversity Accelerator)
Hoy Health is a Veteran and minority-owned healthTech company committed to delivering affordable and functional healthcare to underserved communities with their telemedicine solution. Through a culturally conscious approach, they're providing quality care to millions of individuals across the USA and Latin America by eliminating language barriers among healthcare providers and bilingual patients. Hoy Health is an approved Medicare healthcare provider in Georgia, Florida, and Puerto Rico; they are also available to all residents of California and Texas. In 2021, Hoy Health carried out its first corporate acquisition of HomeFront Health. By integrating these companies, we are seeing an increase in the consistency and accessibility of primary digital healthcare.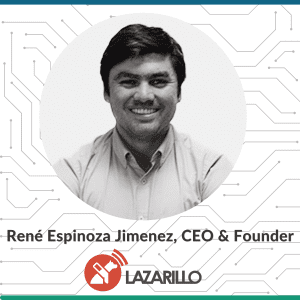 Lazarillo (2019 TechDiversity Accelerator)
Founded by René Espinoza Jimenez, Lazarillo is an intelligent application for the blind and visually impaired, which guides users through their city and building environments with real-time voice messages. In December 2022, Lazarillo launched a new pilot project with the City of Tampa to expand accessibility for visually impaired individuals in Tampa Bay! After undergoing beta testing by partially sighted Tampa citizens, Lazarillo implemented indoor-outdoor maps at Old City Hall, the Tampa Municipal Office Building, and Julian B. Lane Park to ease navigation at these locations. As a member of the 2019 TechDiversity Accelerator, we are proud to have facilitated this business connection for Lazarillo, previously based in Chile.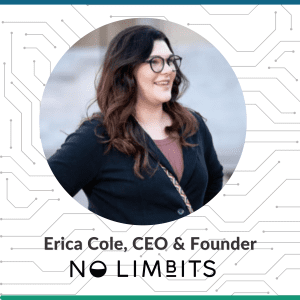 No Limbits (2022 TechDiversity Accelerator)
No Limbits is a ready-to-wear adaptive apparel brand that increases comfort, confidence, and independence for those who struggle with clothing due to a disability. Founder Erica Cole was inspired to create the apparel brand because she was frustrated by the lack of functional yet stylish clothing options that would fit over her prosthesis. Backed by renowned investors like Georgetown's Halcyon Angels and Mark Cuban, the mission-driven company recently raised $1.4MM in an ongoing seed funding round. Cole is confident that No Limbits will soon be a household name within this overlooked market. While navigating rising shipping costs, supply chain disruption, and ethical concerns for sourcing and production, monthly revenue hit $25,000 towards the end of 2022, with expectations to reach $1.5 million in 2023.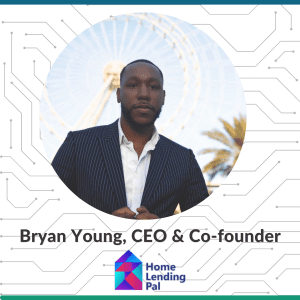 Home Lending Pal (2020 TechDiversity Accelerator)
Home Lending Pal (HLP), the first-ever AI-powered mortgage advisor, is mitigating bias for underrepresented home buyers. CEO Bryan Young built the platform to make homeownership a possibility for everyone, regardless of race, gender, or sexual orientation. On a mission to disrupt the mortgage industry, the fintech company partnered with tech giant IBM, which has been integral to their growth and expansion, helping to stabilize the technology and focus on data security. New York Times bestseller, Malcolm Gladwell, interviewed HLP on Smart Talks with IBM to discuss how they are utilizing blockchain technology to close the homeownership gap and facilitate systemic change within the home buying process by concealing social identifiers from lenders. In 2022, HLP acquired tech startup, Horizons, to further simplify the home buying process and strengthen their approach to connecting customers with lenders. The AI and digital ledger technology was also recognized on UNESCO's Global Top 100 list of projects achieving the 17 United Nations Sustainable Development Goals!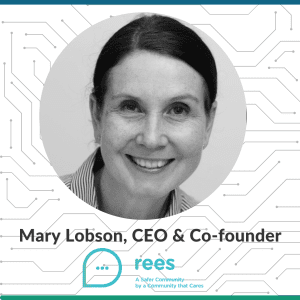 REES (2022 TechDiversity Accelerator)
REES is empowering survivors of sexual assault and providing a platform for them to share their stories and hold perpetrators accountable. The simple and secure online platform helps survivors anonymously report sexual harassment, misconduct, and assault and is suitable for use across any sector or industry. Currently, they are working with nearly 30 organizations across the U.S. and Canada, primarily higher education institutions, sports organizations, and event venues. The Canadian-founded startup is in the early stages of expanding to the U.S.; CEO Mary Lobson plans to establish the startup in Tampa Bay upon joining the Wave's 2022 TechDiversity Accelerator. Lobson knew REES would thrive here after discovering the sense of community our startup ecosystem offers, the abundance of capital resources, and our commitment to diversity, equity, and inclusion. Wave is proud to support REES in creating safer communities!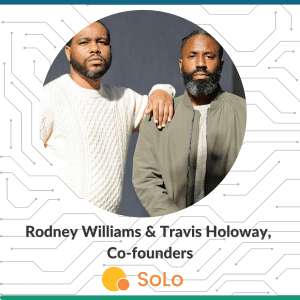 SoLo Funds (2020 TechDiversity Accelerator)
SoLo Funds, the first ever Black-owned fintech startup to obtain B Corp Certification, creates opportunities for underserved communities to partake in an equitable economy. The mobile and online lending platform is an innovative new model for peer-to-peer lending, which provides microloans with terms set by the borrower. Co-founders Rodney Williams and Travis Holoway (featured by Forbes on the Next 1000) created SoLo Funds to serve and empower underrepresented communities by offering financial solutions in emergencies and raising financial literacy. In 2020, SoLo Funds won Startup of the Year at the 8th Annual Startup of the Year Summit! The FinTech company also partnered with Habitat for Humanity International and United Way to give users the ability to donate a portion of their revenue to non-profits.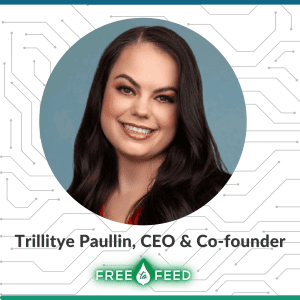 Free to Feed (2020 TechDiversity Accelerator)
Free to Feed is a woman veteran-founded company that is developing a test strip to detect allergens in breastmilk. In 2022, the biotechnology company announced that they closed a $600k pre-seed round! "My passion is to provide the support that my own family lacked when navigating our two daughter's allergy diagnosis as infants. We have patented the technology for parents to analyze their breast milk for allergenic proteins within minutes and now it is time to bring it to market for families everywhere." said CEO Trillitye Paullin, Ph.D, who was recently featured in Women's Health Magazine.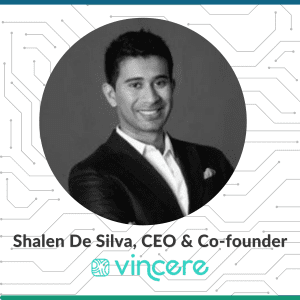 Vincere Health (2020 TechDiversity Accelerator)
Vincere Health is a telehealth platform that pays smokers to quit, paid for by insurers. The Harvard-founded and Techstars-backed startup delivers the highest quality virtual care to our most vulnerable populations through a holistic approach that offers personalized coaching and financial incentives to promote smoking cessation. By recognizing that substance abuse and mental health issues often coincide, the supportive and incentive-driven model is helping millions of individuals overcome tobacco addiction, giving them back full autonomy of their health. Vincere Health has attracted top-tier healthcare investors along its journey, raising $6MM in venture capital since its inception in 2019. This year, the healthtech startup won the 2022 MedCity INVEST Pitch Perfect competition in the Care Coordination and Value Based Care category and participated in Amazon Web Services (AWS) 2022 Healthcare Accelerator!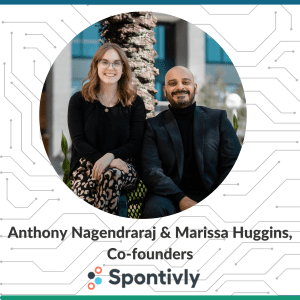 Spontivly (2021 TechDiversity Accelerator)
Often described as the "Google Analytics for community", Spontivly is streamlining how organizations manage, grow, and scale their community. In 2022, the community-driven startup closed a $2MM seed round led by Hootsuite, secured a six-figure deal with TampaBay.Ventures, brought on Mark Cuban as an investor, and landed in the Top 15 at the 9th Annual Startup of the Year Summit. They also caught the attention of some leading brands, including Airbnb, Salesloft, and Zoom. Since joining the 2021 TechDiversity Accelerator, Co-founders Anthony Nagendraraj and Marissa Huggins have made some serious waves and achieved significant milestones. With the relocation to the Tampa Bay region on the horizon, these community connoisseurs are just getting started!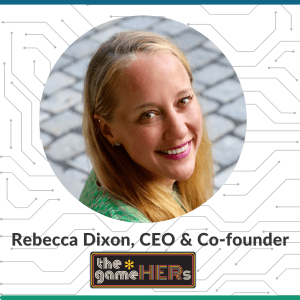 the*gameHERs (2021 TechDiversity Accelerator)
the*gameHERs is building an online community that welcomes women within the male-dominated gaming industry. This is the first and largest media platform, social networking community, and lifestyle brand for women who game and work in gaming. Forbes featured CEO Rebecca Dixon, and she discussed her entrepreneurial journey since launching the website in 2020. In 2022, the startup launched an app and pitched in the Top Ten Finalist Pitch Day for Stadia Ventures. Currently they have 500k+ people in their network, raised $2.1MM to date, and they are ready to scale!
You can read the full press release here.