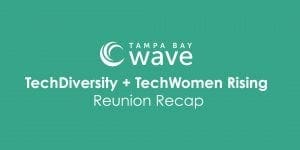 Wave recently hosted a reunion for its TechDiversity & TechWomen rising cohorts. While it was a challenging year for all of us, it was inspiring to see the strides our companies have made, even in the face of global adversity. Here are some current highlights from our alumni: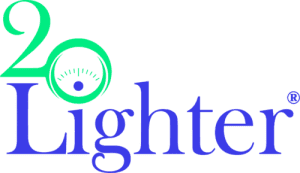 20Lighter | TechWomen Rising 2020 
Dr. Jessica Barnes
Dr. Barnes relocated the venture to the Tampa Bay region. In addition to ongoing growth, 20Lighter is also aligned with the MedTech Innovator program – the largest accelerator of medical devices in the world and the medical technology industry's global showcase and accelerator for innovative medical device, digital health and diagnostic companies.
Allotrope Medical  | TechDiversity 2020 
Albert Huang
An impressive year for Allotrope Medical as they cleared FDA regulatory approval, and deployed multiple hospitals, including Cleveland Clinic,  as part of their initial launch. In addition, Albert and team successfully closed a Series A funding round. 
CICLA3D | TechDiversity 2020
Rogers Escalup 
CICLA3D continues to successfully scale, and is readying plans to expand to the U.S. market.
Fêtefully | TechDiversity 2020
GiGi McDowell
GiGi and Fêtefully were accepted into, and have now since graduated from, the prestigious TechStars Austin program. Fêtefully has bolstered its ranks along way, adding multiple members to the team.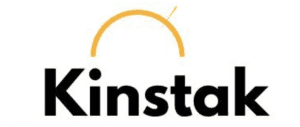 Kinstak | TechWomen Rising 2020 
Carolyn Eagen
Kinstak continues its growth and recently accepted a position in Zane Venture Fund's early stage founder program. 

Lazarillo | TechDiversity 2019
Rene Espinoza 
Lazarillo was recently to be a part of the first cohort of Newlab's Accessible Streets Studio, a collaboration between Ford's Michigan Central and Newlab to develop transformative technologies to make the City of Detroit more navigable for its residents.
NeuroFlow | TechDiversity 2019
Christopher Molaro
NeuroFlow raised a $20M Series B round to expand its technology-enabled behavioral health integration platform, led by Magellan Health. The venture continues to aggressively expand as it bridges the gap between mental and physical health, with the aim to improve outcomes and reduce the cost of care.
Oracle Health | TechDiversity 2020
Jaeson Bang
Oracle Health raised over $1.3M on crowdfunding platform, Republic. Jaeson and team are developing an implanted remote cardiac monitor to help cardiologists monitor their heart failure patients at home.

Vacayou | Tech Women Rising 2020 
Muirelle Montecalvo
Wellness travel platform, Vacayou, recently raised $3.3M in combined angel and seed rounds to support and bolster its launch. 
Winter Innovations | TechDiversity 2020
Lia Winter
Winter Innovations' EasyWhip suturing needle is transforming stitching in orthopedic ligament and tendon reconstruction surgery. The company recently cleared FDA regulatory approval, and is ramping up its clinical distribution.