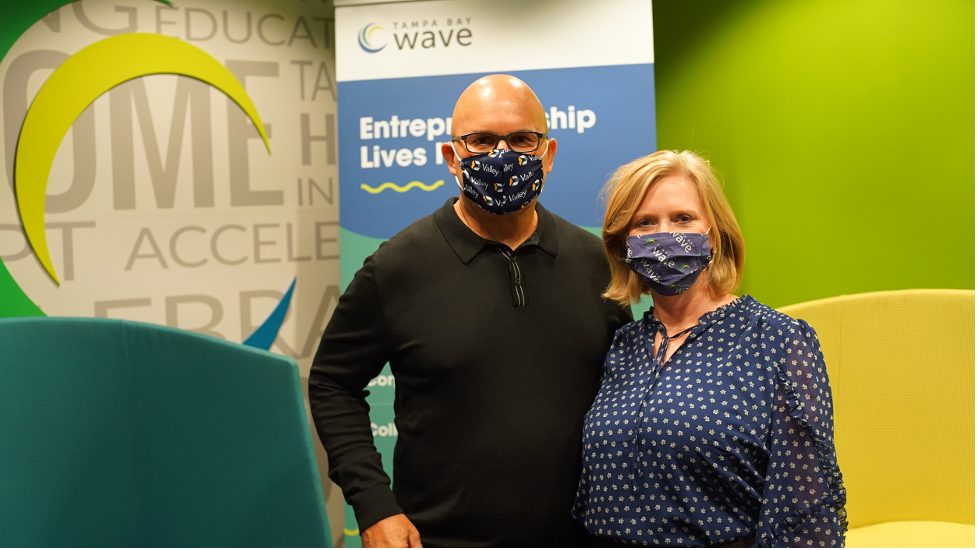 When the COVID-19 economic crisis first hit, Tampa Bay Wave witnessed first-hand the devastating impact that the shutdowns were having on tech startups who were often ineligible for federal and state funding programs. Wave immediately established the Rising Tide Relief Fund to offer microloans to its startup members who were working to pivot and survive. 
These efforts were recently recognized by Tampa Bay Wave "Pillar of Innovation" community partner, Valley Bank.
Valley Bank has been a valued Wave community partner since 2018 and responded to the microloan need with a $25,000 donation as part of its COVID-19 relief commitment. This donation will allow more members to receive microloan support. When repayments to the fund are made, the donation will live on, available to support startups in the event of future emergencies. 
Since 2013, Tampa Bay Wave has supported 320 companies, who raised over $300 million in capital and created 2,400 jobs.
"The Rising Tide Relief Emergency Relief fund is the lifeline small businesses need right now," says Joe Chillura, Valley's Chief Retail and Business Banking Officer. "The Tampa Bay Wave's commitment to supporting small businesses and entrepreneurs aligns with Valley's and we're proud to partner with them in supporting this fund."
Helping companies stay in business protects area jobs, lessens the burden on health and human services providers and positions Tampa Bay's national reputation as a supportive innovation hub. 
Tampa Bay Wave is incredibly grateful for Valley Bank's generosity and community commitment, thanks to the vision and community involvement of Joe and also Sarah Hammond, Vice President, Corporate Philanthropy.
"In the unprecedented economic downturn caused by COVID shutdowns, Tampa Bay Wave is excited to partner with Valley Bank to offer meaningful support to its more than 100-member technology startups, saving jobs thanks to the microloans offered through the Rising Tide Relief Fund. A fund like this is a critical resource to aid vulnerable small businesses and enhances Tampa Bay's national reputation as a supportive innovation hub," said Dee Garcia, Director of Development at  Tampa Bay Wave.
In addition to Valley Bank's support for the Rising Tide Relief Fund, Tampa Bay Wave was also honored by the Tampa Bay Business Journal as a nominee for the 2020 INNO Awards for its work with the fund to support area startups and save local jobs.