Excerpt from article originally published on Grit Daily (August 10, 2020)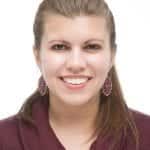 Author: Sarah Marshall is a Columnist at Grit Daily. Based in Florida, she covers events related to regional economic growth, politics, and the environment. Sarah writes an environmental column for The Muslim News, and curates a blog that showcases her travels through Asia.
EXCERPT:
Despite there being a pandemic that has all but decimated the national and global economies, there is cause for hope – especially for some early-stage tech startups. Over the past few months, several Florida investors have risen to the occasion and invested in Tampa Bay Wave companies.
Some of the groundwork for the recent investments started back in 2018, when Tampa Bay Wave, along with StarterStudio out of Orlando, secured a $300,000 grant from the U.S. Economic Development Association for the purpose of bolstering the startup energy in central Florida and connecting with investors from the Space Coast to the Gulf Coast to address early-stage capital funding gaps.
The grant, branded as UpSurge Florida, was to be matched with $375,000 of investment, and funded investor roadshows where the heads of the accelerator programs were able to connect with high net worth investors. The roadshows began in 2019 and the most recent one was in January of this year. The subsequent roadshow events had to be cancelled because of COVID-19, but the connections that were made proved invaluable nonetheless
Tampa Bay Wave has dozens of graduate companies from its various accelerator programs, and as fairly new businesses, some were hit hard by the pandemic. So, Allen Clary, head of investor relations at Tampa Bay Wave, reached out to investors on behalf of Wave companies, to see about securing investment to keep the businesses flourishing.
The connections made through the roadshows, along with long-held investor relationships, got a few Wave companies their first 6-figure investments.
Read the full story on Grit Daily here.