When Vikas Bhatia moved his cyber security firm from New York to Tampa earlier this year, he was at the top of his game. He relocated to take advantage of lower taxes that come with running a business in the Sunshine State. But like so many other companies, he was unable to avoid the financial setbacks caused by COVID-19.
Tampa Bay Wave starts Rising Tide Relief Fund
Fund helps startup businesses struggling from the pandemic
"It kind of hit us quite hard because we just found our groove and we were just getting ready to expand," said Bhatia, CEO of JustProtect.Co. "Essentially all of our plans that we had for 2020 were completely disrupted."
Bhatia is one of many startups struggling to find funding during one of the worst economic downturns in recent memory. Tampa Bay Wave Director of Development Dee Garcia spoke to one entrepreneur who was at the end of his financial rope.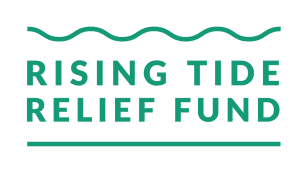 To read the full article by Bay News 9, click here.
To watch our CEO/Founder Linda Olson and Director of Development Dee Garcia on Impact Catalyst speaking about the program, click here.