TheIncLab, headquartered in the Washington, D.C. metro area, is pleased to announce it has opened a new human-centered Artificial Intelligence Experience (AI+X) lab in Tampa, Fla. to serve existing and new clients. This will be TheIncLab's third U.S. location after expanding to Nashville, Tenn. in spring 2019 to expand the commercial business operations.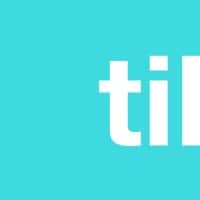 "We are very proud of our decision to move to Tampa due to its burgeoning technology and cybersecurity industry and abundance of highly-qualified talent," said Adriana Avakian, Founder and CEO of TheIncLab. "We spent a fair amount of time in the Tampa/St. Petersburg area in the past six months establishing key relationships and meeting with strategic partners to ensure the success of our expansion."
TheIncLab was one of 10 exciting tech companies selected out of 432 applications from across the U.S. to participate in Tampa Bay Wave's TechDiversity program in the summer of 2019.
About TheIncLab: 
Founded in 2015, TheIncLab (TIL) is the first human-centered artificial intelligence experience (AI+X) lab. TIL's award-winning, multi-disciplinary team is focused on designing and developing AI-enabled systems that learn and collaborate with humans. TIL offers its clients comprehensive capabilities for rapid ideation, software development and builds of smart systems and hardware solutions.
Read the full article by the Tampa Bay Economic Development Council here.