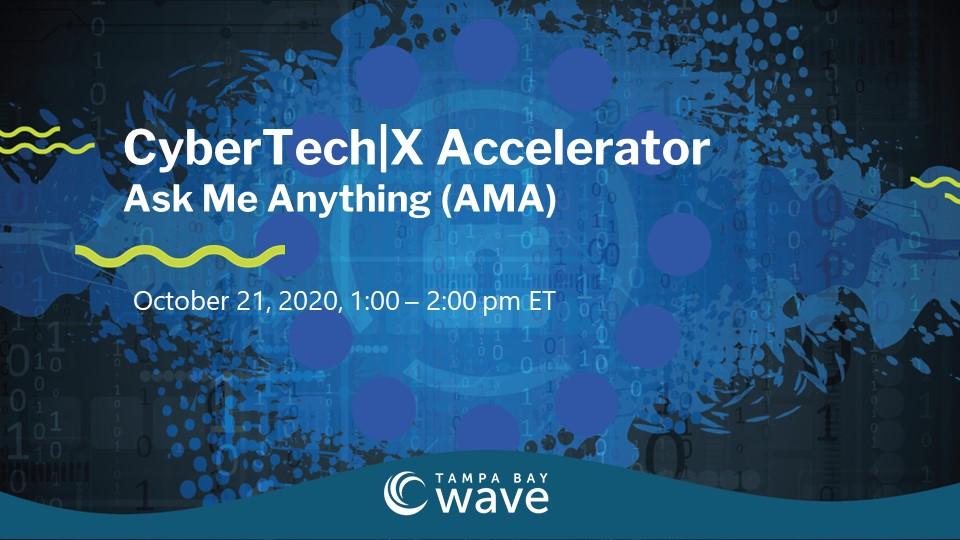 Meet the team and join us for an Ask Me Anything (AMA) session about Tampa Bay Wave's CyberTech|X Accelerator.
The CyberTech|X Accelerator is a highly specialized 90-day accelerator program exclusively for innovative and disruptive technology startups focused on cybersecurity.
Participating startups will not only benefit from Tampa Bay Wave's world-class accelerator program with a proven track record, but also from the strategic support and global network that come from this being a GAN member program. Further, this accelerator will provide startups with coaching and mentoring from some of the nation's leading cyber security experts , including from our key sponsors at A-LIGN, EY, and KnowBe4, as well as from our strategic partners at Cyber Florida, the University of South Florida's Muma College of Business, Aditum, and Jabil.
The session will be led by Cohort Director, Dr. Richard Munassi.