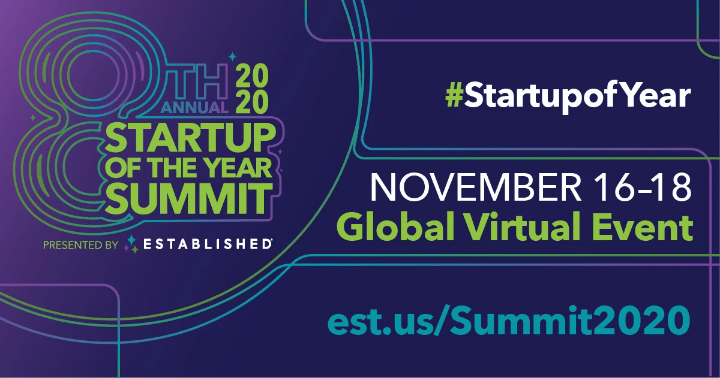 The 2020 Startup of the Year competition is November 16 – 18 and this year, 7 of the 100 companies selected for the competition are Wave portfolio companies.
Powered by Established, this prestigious program helps diverse, emerging startups, founder teams, and entrepreneurs push their company to the next level through competition, community, and resources. The competition draws applicants from all over the United States and internationally, making it a must-see event within the innovation community.
Last year, Wave companies Wherewithal and Immertec finished in the Top 5 and this year looks like it will be another strong showing.
Support your Tampa Bay Wave family! Vote for your favorite startup in each category by Nov 18, 2020.
Meet the Finalists
The 2020 Wave finalists are:
The 2019 Wave finalists were:
180byTwo
Fruutfull (top 5)
GuestBox
Hoy Health
Immertec (2nd place)
InEvent
NeuroFlow (top 15)
SafetyPIN
Verapy
Exiom
Fetefully*
Previous Wave participants include:
*Fetefully is a current Wave company but was not a Wave company in 2019.